The Elder Scrolls: Legends – Houses of Morrowind Available Now
The wait is over! The Elder Scrolls: Legends – Houses of Morrowind is now available worldwide on Android, iOS, Steam, PC and Mac.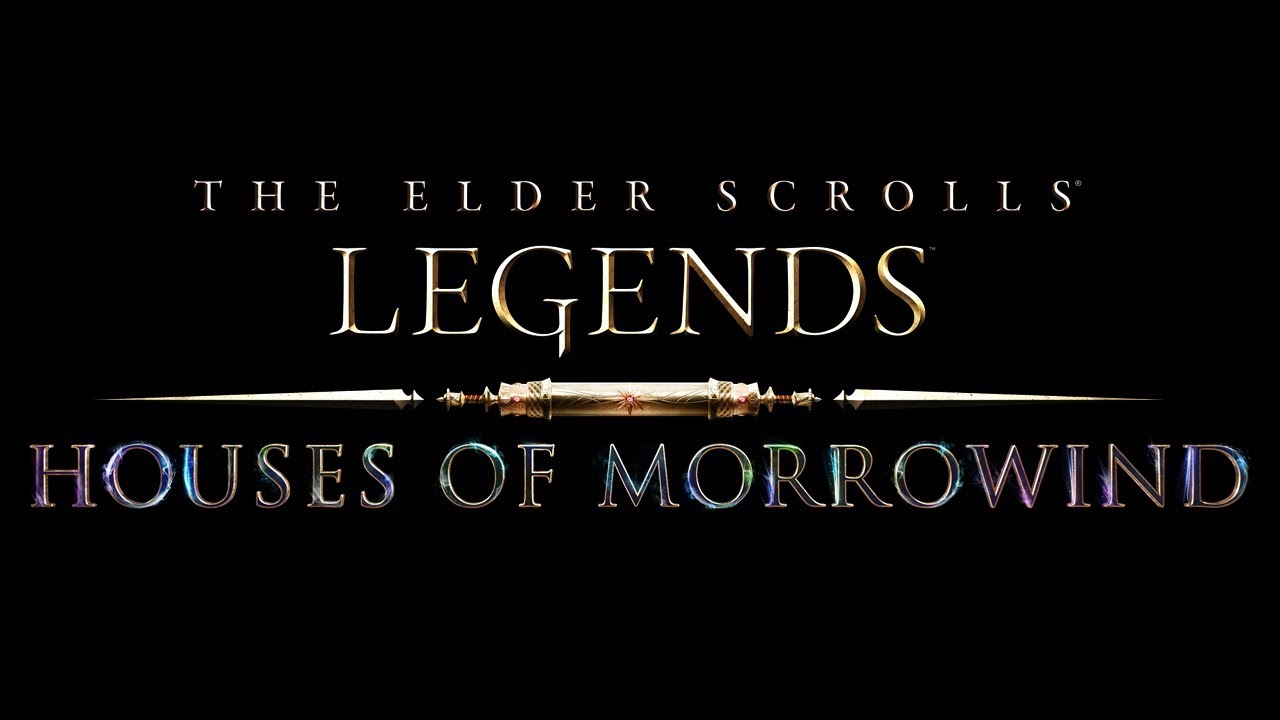 Inspired by the creatures, characters and other familiar faces from The Elder Scrolls III: Morrowind and The Elder Scrolls: Online, Houses of Morrowind takes Legends to Vvardenfell, where Great Houses vie for power as incredible living gods battle with ancient foes.
Securing your spot amongst these warring Houses and powerful gods will take some serious cunning. Thankfully, you'll have some new tricks up your sleeve as this brand-new expansion includes:
149 new cards available in Houses of Morrowind packs
Three-attribute cards – For the first time, create decks using up to three attributes instead of two! Each of the five three-attribute factions not only creates new deckbuilding possibilities, but also comes with its own distinctive playstyle.
Ash Creatures – Intimidating monstrosities hailing from deep within the Red Mountain, some of which lend their true strengths to players that control creatures with 5 or more power.
Gods – Call mighty beings to your aid, such as Vivec or the vengeful Dagoth Ur!
New Keyword: Rally – Buff creature cards in your hand whenever a Rallying creature attacks, paving the way for stronger and stronger allies to join your ranks!
New Mechanic: Betray – Actions with Betray are so nice, you can play them twice. There's only one catch, however: To play a copy of a Betray action, you'll have to sacrifice one of your own creatures!
New Mechanic: Plot – Cards with the Plot mechanic have a special ability that triggers if you already played another card in the same turn. Splash in a few inexpensive cards (or ones that put new cards into your hand) and your Plot will come to fruition in no time!
New Mechanic: Exalt – Creatures with Exalt function like any normal card. Invest a little extra magicka when playing them, however, and they can come out stronger than before! On top of that, Exalted creatures also help trigger powerful abilities of other cards.
Puzzle Sets, Arena updates & more!
For fans looking to test their wits, three Puzzle Sets are being introduced, with the first one available to all players for FREE! These single-player content packs contain 10 challenges granting special rewards to those who solve each brain-teasing scenario.
With the debut of Houses of Morrowind, we are also making some exciting changes to The Elder Scrolls: Legends' Arena mode. Check out our announcement here to learn more.
If you're looking to dive into the latest expansion at a terrific value, The Morrowind Starter Pack is also now available to purchase! This bundle contains 10 packs of the newly released Houses of Morrowind expansion, a special title and a bonus Legendary for $4.99.
To get your hands on the exciting new cards, download the latest version of The Elder Scrolls: Legends, check out the patch notes and pick up your Houses of Morrowind packs and Puzzle Sets today!