The Moons of Elsweyr have risen – start playing today!
The sands of Elsweyr are warmed with blood as the Empire's forces encroach upon the home of the Khajiit people. Choose what you're willing to fight for in The Elder Scrolls: Legends' latest expansion, Moons of Elsweyr – now available to purchase!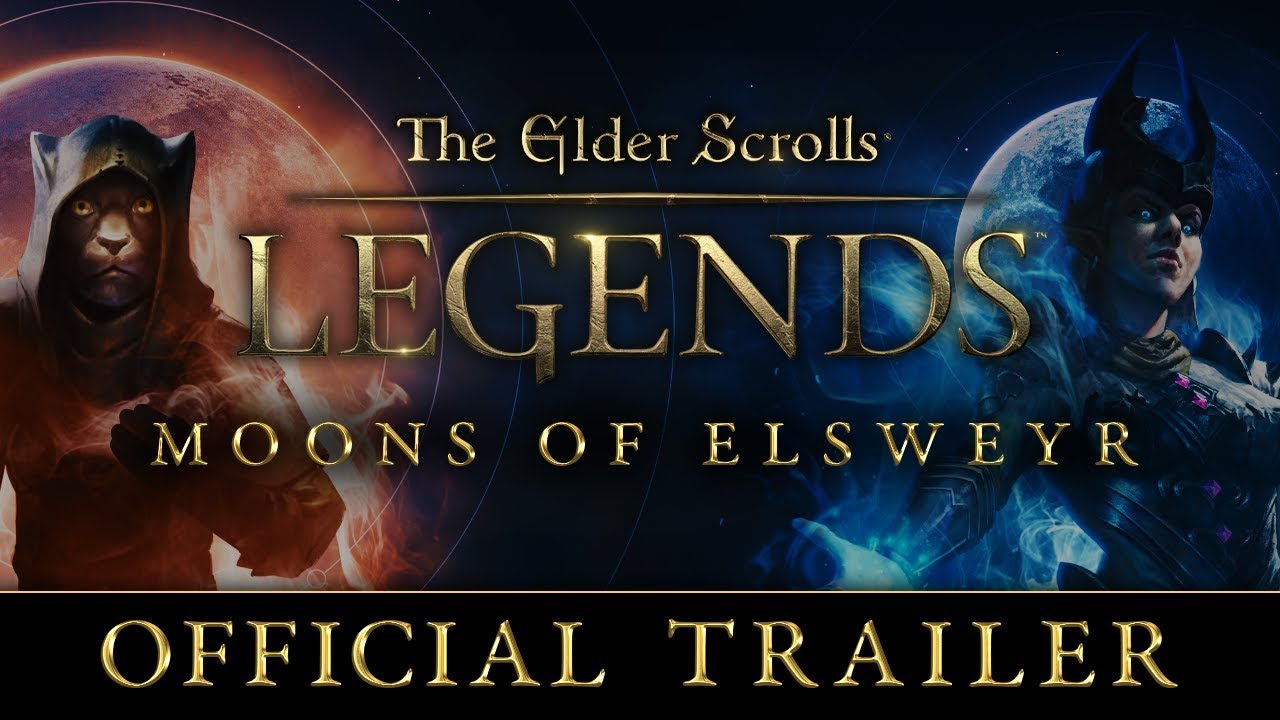 Craft brand new decks and augment existing ones with the help of over 75 brand-new cards in this pack-based expansion. Join the Khajiit and master the new Wax and Wane mechanics to change your strategy with the ebb and flow of Tamriel's twin moons. If you prefer, you may side with the dead-raising necromancers running amok in Elsweyr and Consume discarded cards as a grim resource. The choice is yours!
In addition to new cards, the release of Moons of Elsweyr also includes a new playmat, new music tracks and new preconstructed Theme Decks available for purchase in the in-game store! Legends will also receive a major balance change update – read here to learn more about the cards we're changing to improve the overall gameplay experience.
Get the Moons of Elsweyr Starter Pack
Start off your expedition into Elsweyr on the right paw with the Moons of Elsweyr Starter Pack! This bundle contains 10 packs of Moons of Elsweyr, an epic "Rebel" title and a Moons of Elsweyr Legendary Pack. At $4.99, this special one-time purchase item houses a value of wares for little coin!
Excited to share your adventures into Elsweyr? Join the Legends community on Facebook and Twitter and stay tuned for the latest news and more.